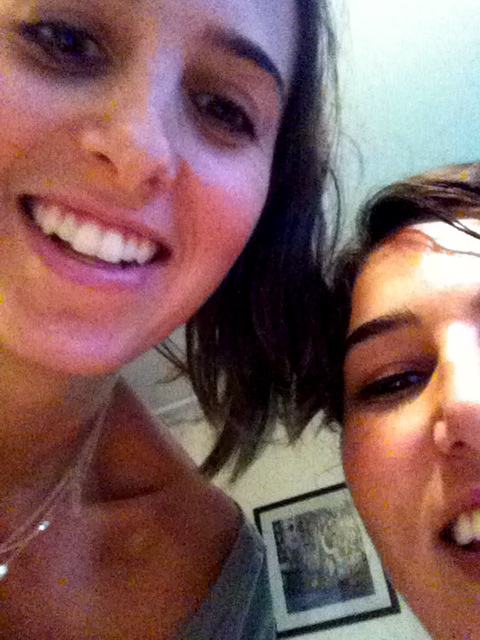 I'm always split on what I want to do on a Sunday night.  While it's a great time to order in some dinner and have a low key night with my fam (i.e. not in the kitchen), often at times I feel the need for a healthy dinner after a weekend of splurging.  It's a perfect time to hit up the farmers market for whatever looks fresh and inspiring and cook a big, comfort meal for us.
This past Sunday Liza decided she wanted to come over to cook with me.  It was so nice to have her here and in the kitchen with me.  She wanted to make an avocado pesto pasta and I really wanted to make a soup out of some gorgeous zucchinis I found at the Park Slope Farmer's Market, so we decided to make both and throw a garlic bread into the mix.
The meal was perfect and Liza's fiance Mike (who works like crazy these days) got out of work early (yes he works Sundays too) and joined us!