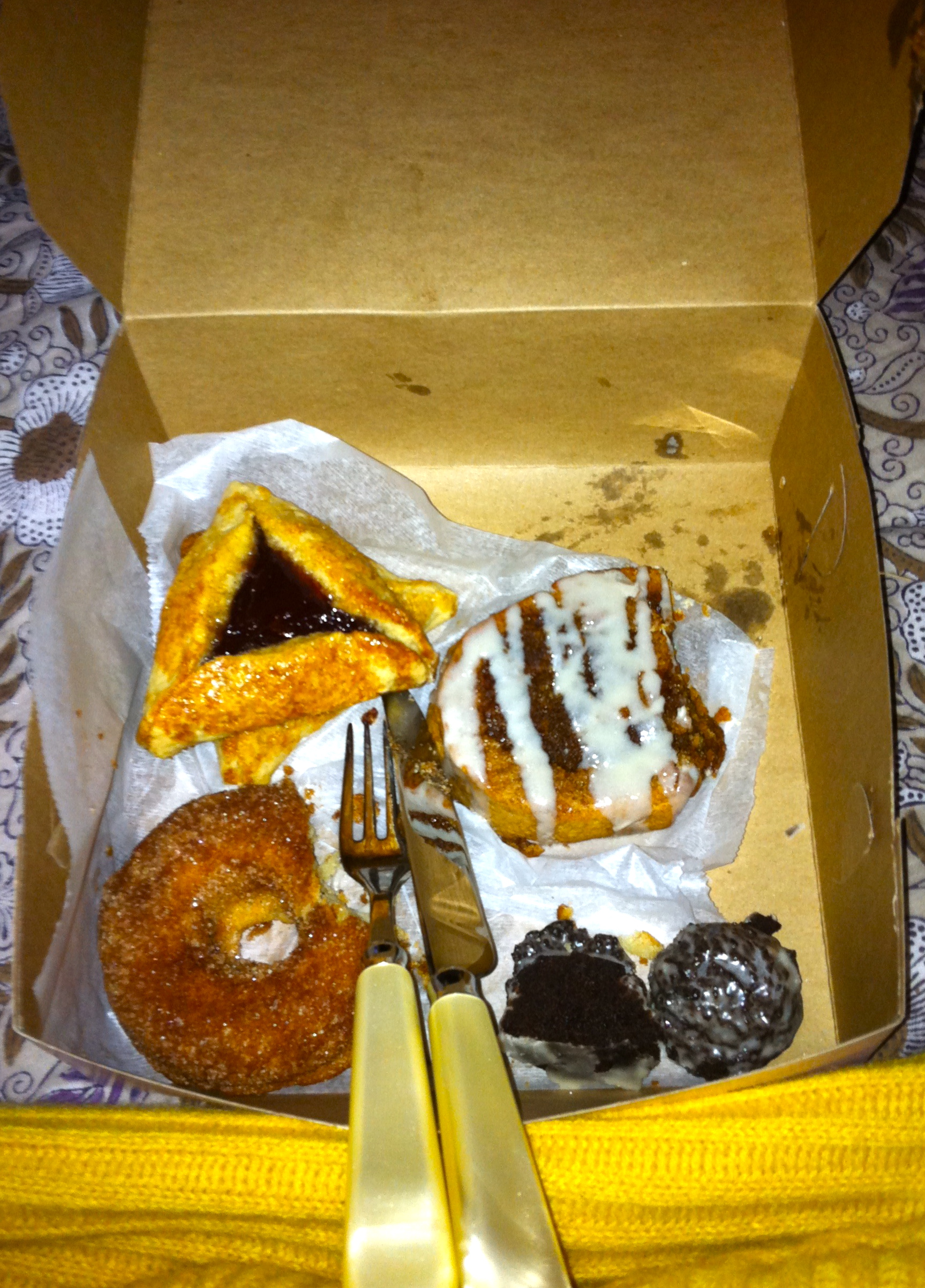 I've mentioned Babycakes Bakery in passing here and here.  Babycakes is a refined sugar-free, gluten-free, wheat-free, soy-free, casein-free, egg-free, vegan, kosher bakery.  And it's damn good!
Every time we're out to dinner in downtown Manhattan I make Richie do a drive by on the way home for some post dinner goodies (thank goodness they're open late!).   This was exactly the case this past Saturday.  Avi and I picked out a box full of doughnuts and cake balls and hamentashen (for the bargain price of $20ish) and brought it home, straight into bed with pj's, and grubbed  (see above).
But that's not the only exciting Babycakes news I've got for you all!  I recently found out that Babycakes opened in Downtown Disney!  Read about it here straight from the horses mouth.  Or here from PETA.  In an effort to bring healthier options to Disney, Babycakes was one of the new additions!  And even better: in the place of McDonald's!  Yup they got the boot.  The world is making real strides when Disney World offers vegan cupcakes.  Yay!